How to Make eggless chocolate Brownies in 3 easy steps.
Indulge in Decadence: Crafting Eggless Chocolate Brownies in 3 Simple Steps
Introduction::
Who can resist the allure of a freshly baked chocolate brownie, with its rich, fudgy interior and that irresistible aroma wafting through the air? And what if we told you that you can enjoy all of this without the use of eggs? Yes, you read that right! In this post, we'll take you through a delightful journey of creating eggless chocolate brownies that are just as indulgent and heavenly as their traditional counterparts. Get ready to embark on a culinary adventure that's not only easy but also perfect for those who follow a vegetarian or egg-free diet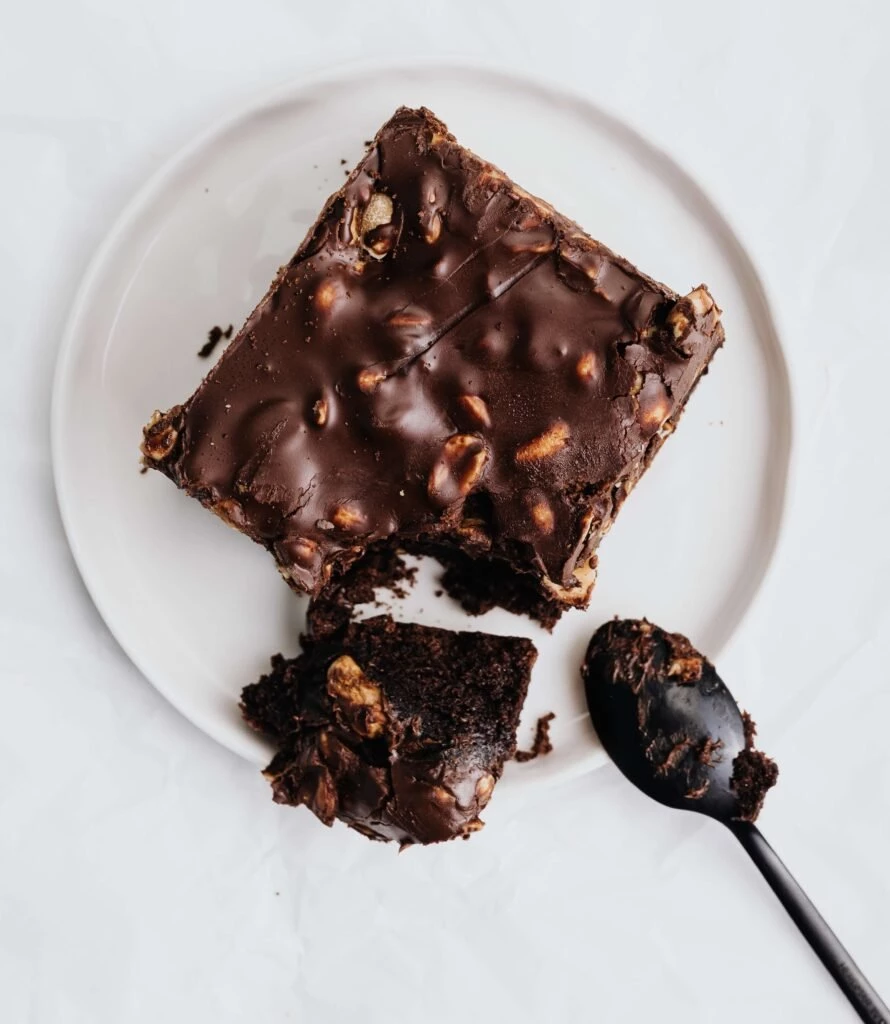 Step 1: Gather Your Ingredients
Before you dive into the world of brownie-making, ensure you have all the ingredients ready:
1 cup all-purpose flour
1/2 cup unsweetened cocoa powder
1 cup granulated sugar
1/2 cup vegetable oil
1/2 cup yogurt (plain or flavored)
1/4 cup milk (dairy or plant-based)
1 teaspoon vanilla extract
1/2 teaspoon baking powder
1/2 teaspoon salt
1/2 cup chocolate chips (optional, but oh-so-good!)
Step 2: Mix and Combine
Preheat your oven to 350°F (175°C) and grease a square baking pan.
In a large mixing bowl, whisk together the vegetable oil and sugar until the mixture is well combined and slightly glossy.
Add the yogurt and milk to the oil-sugar mixture, followed by the vanilla extract. Mix thoroughly until the wet ingredients are fully incorporated.
In a separate bowl, sift together the all-purpose flour, cocoa powder, baking powder, and salt. This step helps prevent any lumps and ensures an even distribution of dry ingredients.
Gradually add the dry ingredients to the wet ingredients, gently folding them together until you have a smooth, thick batter.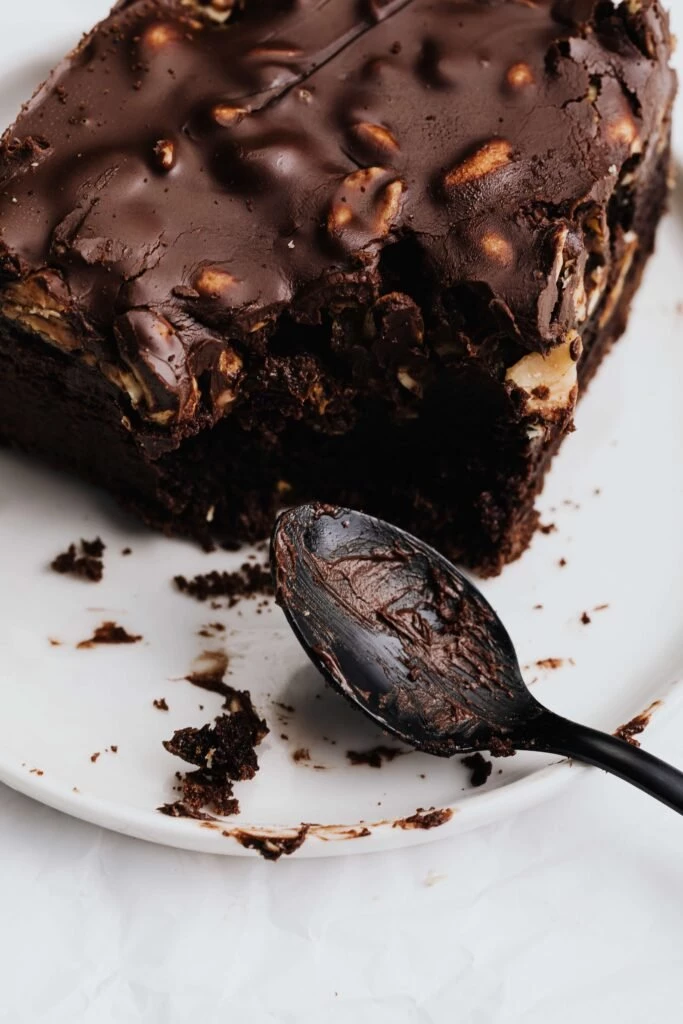 Step 3: Bake to Perfection
Pour the brownie batter into the prepared baking pan, using a spatula to spread it evenly.
If desired, sprinkle the chocolate chips over the top of the batter. These will melt during baking, creating gooey pockets of chocolatey goodness.
Place the pan in the preheated oven and bake for approximately 25-30 minutes. To check for doneness, insert a toothpick into the center of the brownies. If it comes out with a few moist crumbs, they're ready. Be careful not to overbake, as we're aiming for that delightful fudgy texture.
Once done, remove the brownies from the oven and allow them to cool in the pan for about 10 minutes.
Carefully transfer the brownies onto a wire rack to cool completely. This step is crucial for achieving that perfect balance of textures.
Conclusion:
And there you have it – a batch of delectable eggless chocolate brownies that will surely delight your taste buds and warm your heart. With just a few simple steps and readily available ingredients, you can create a dessert that's sure to become a household favorite. Whether you're catering to dietary preferences or simply looking for a scrumptious treat, these eggless chocolate brownies have got you covered.
So, the next time you're craving a chocolaty indulgence, remember that you can whip up a batch of these brownies without breaking a sweat. Bake them for friends, family, or simply for yourself – because the joy of savoring a homemade treat is truly unparalleled.
Happy baking!