The Spirit of Real & Pure Chocolates
We are Bolmay. Bolmay cocoa™ is the leading brand in the indulgence product industry. Maintaining the authentic and rich taste in cocoa products we have expanded the company. Since we have planted Bolmay, we have taken care of its quality. Two main factors which play a vital role in Bolmay's growth are first, its pure quality, and second, customer service. We make sure that we get a happy smile on your face while you enjoy our product. We, team Bolmay maintain consistency in our work so you can enjoy delicious varieties.
Testimonials
International Ice Cream Manufacturer
Sr Manager
Bolmay are pleasant to deal with and have great customer focus.
The Chocolate Room
Seller
We have been using Bolmay Produts for the last 2 years and have found the quality of product to be beyond anything we have found in the market.
Choc of The Town
Owner
The prices are very competitive, you would be hard pressed to get the same volume and quality from any others
Chocolate Venue
Manager
I had a lovely tasting session while sitting on my bakery. I want to tell you these are some of the tastiest chocolates I have ever had!!
Quick Contact
Any question? please write below.
We will get back to you ASAP.
News & Media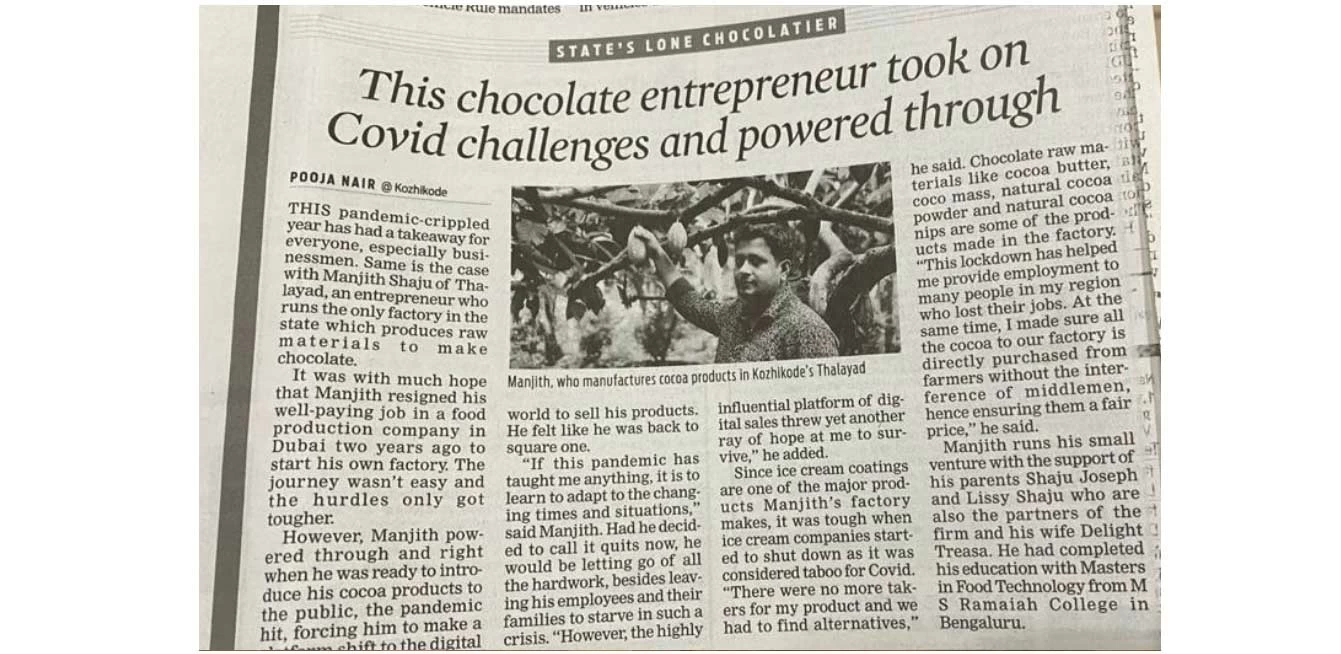 Published By : -
The Indian Express
Published on : October 21, 2020